Clay Chunk

Type

Crafting Items

Max Stack

256

Weight

0.2 Kg/unit

Use Speed

0

Durability

100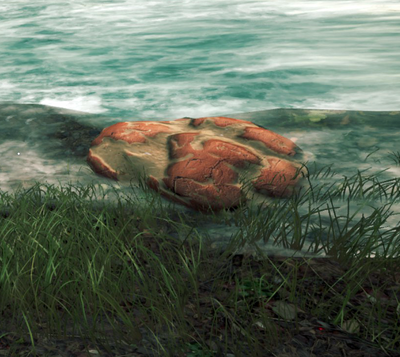 Clay Chunk is a crafting item in Road To Eden used in various recipes.
Clay Chunk can be harvested on Clay nodes with a Stone Pickaxe or a Iron Pickaxe.
Clay nodes are found near ponds or rivers (see image opposite).
Crafting with Clay Chunk
[
]

Clay Chunk can be used to craft the following items:
Item
Resources
Crafted in
Time
Recipe
Clay Brick


2

Clay Chunk



Furnace
90 sec.
12 Mortar


6

Stone




2

Clay Chunk




1

Water Bucket



Windmill
-
Soil Foundation





10

Clay Chunk



Gardening Station
-
Garden Walkway





10

Clay Chunk



Gardening Station
-
Grass Foundation





10

Clay Chunk



Gardening Station
-
Flower Pot


2

Clay Chunk





Gardening Station
-
Flower Pot


2

Clay Chunk





Gardening Station
-
Flower Pot


2

Clay Chunk





Gardening Station
-
Flower Pot


2

Clay Chunk





Gardening Station
-
Flower Pot


2

Clay Chunk





Gardening Station
-
Flower Pot


2

Clay Chunk





Gardening Station
-
Soiled Pot






Gardening Station
-
Soiled Pot






Gardening Station
-
Soiled Pot






Gardening Station
-
Soiled Pot






Gardening Station
-
Soiled Pot






Gardening Station
-
Soiled Pot






Gardening Station
-
Soiled Pot






Gardening Station
-
Soiled Pot






Gardening Station
-
Soiled Pot






Gardening Station
-
Soiled Pot






Gardening Station
-
Soiled Pot






Gardening Station
-
Soiled Pot






Gardening Station
-
Soiled Pot






Gardening Station
-
Soiled Pot






Gardening Station
-
Soiled Pot






Gardening Station
-
Soiled Pot






Gardening Station
-
Soiled Pot







Gardening Station
-
---