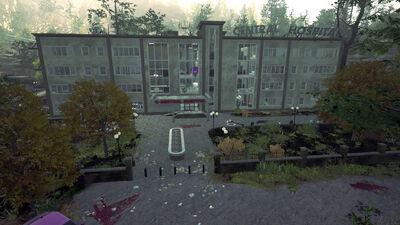 The Hospital is a POI in Zone 2 (E/F-1/2) of Road To Eden where can be found Keys (Hospital Roof Key, Hospital Entrance Key, Hospital Exit Key, Subway Entrance Key), Medical supplies (Medical Tubing, Medical Flask, Surgical Linen, Sterilized Cotton, Medkit, etc), and some advanced crafting items (Solar Cell, Batteries).
The Hospital has several entrances (3 on ground floor, 1 on 3rd floor and 2 on roof) but if you have no keys yet, first you need to take the north-west external stairs and go to the roof. On the roof, you will find the Hospital Roof Key, then you can get the roof stairs down to floor 1. And from floor 1 you have access to other floors via the internal stairs.
The Hospital is infected with Infected patients, Spitters, Toxic mutants, Mutant soldiers (on roof only), Protopods and Small spiders.
The Medical Tubings and Medical Flasks needed to craft the Bio Chemical Station are randomly found in the medical cabinets only, not in drawers. The map below shows the number of medical cabinets available in each room.
Map
[
]

Click map for full size.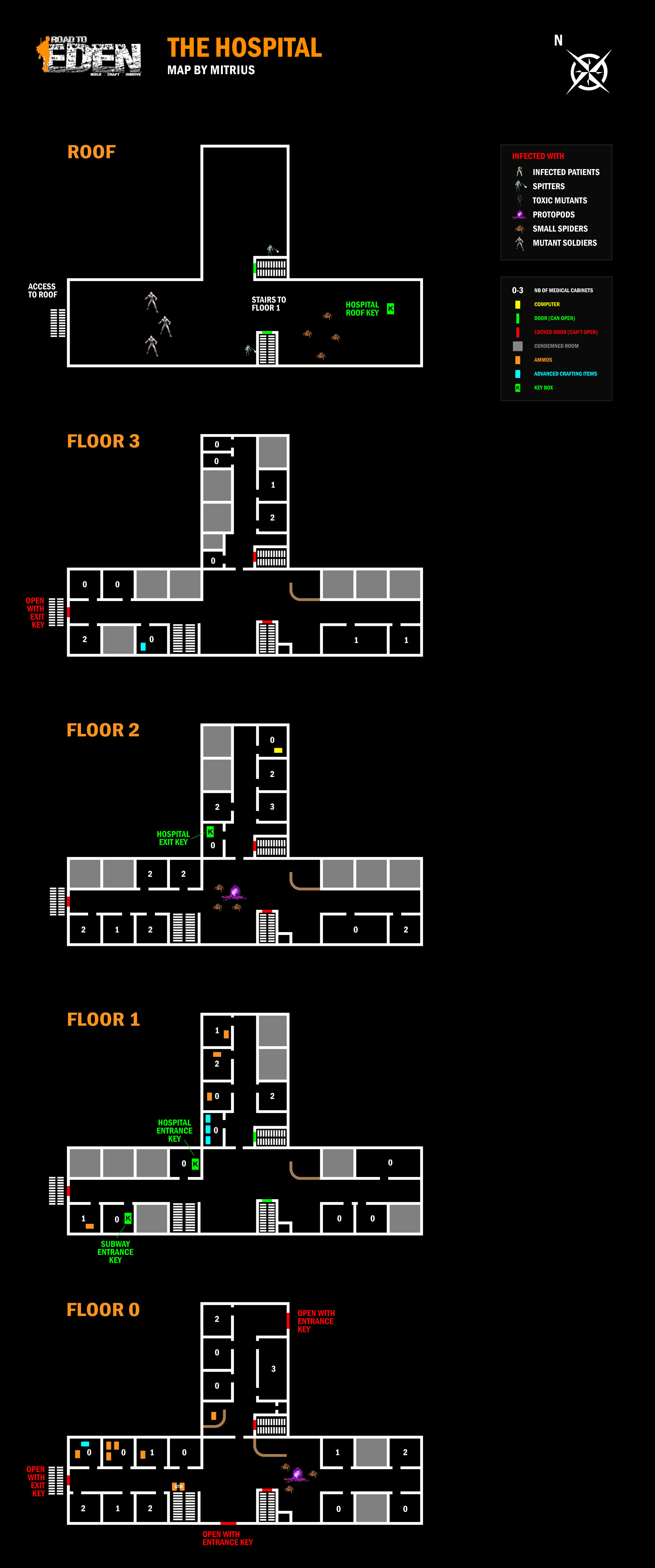 Key Box locations
[
]
---