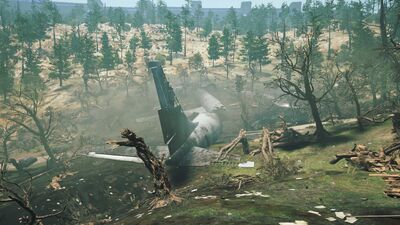 The Plane Crash is a POI in Road To Eden located in Zone 2 (north of I-2).
The plane wreck is scattered in several parts.
Some containers can be found in them. Use scaffolds to reach them.
There is various infected around the wreckage : Mutant Soldiers, Fat Mutants, Wasps, Infected Civilians...
Images
[
]
---