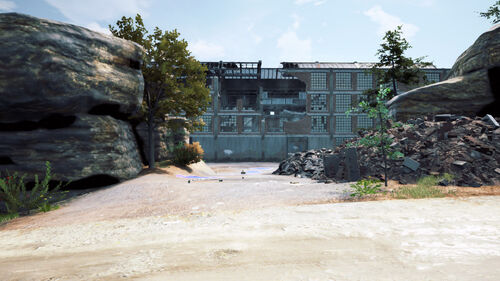 The Rundown Factory is a POI in Zone 2 (north of H-3) of Road To Eden.
The building is very interesting for the 3 Rare Weapon crates (see Weapons), the Emergency Backpacks crate, the Emergency Wearables crate, 2 armor lockers, 2 Computers and ammos, especially on the roof. Roof can only be accessed with scaffolds. Scaffolds are also needed to reach the Rare weapon crates.
Rundown Factory is infected with Mutant Soldiers (beware they spawn 2 Infected Spitters when attacked), Fat Mutants, Infected Spitters, Infected Crawlers and Infected Civilians.
Map
[
]

Click map for full size.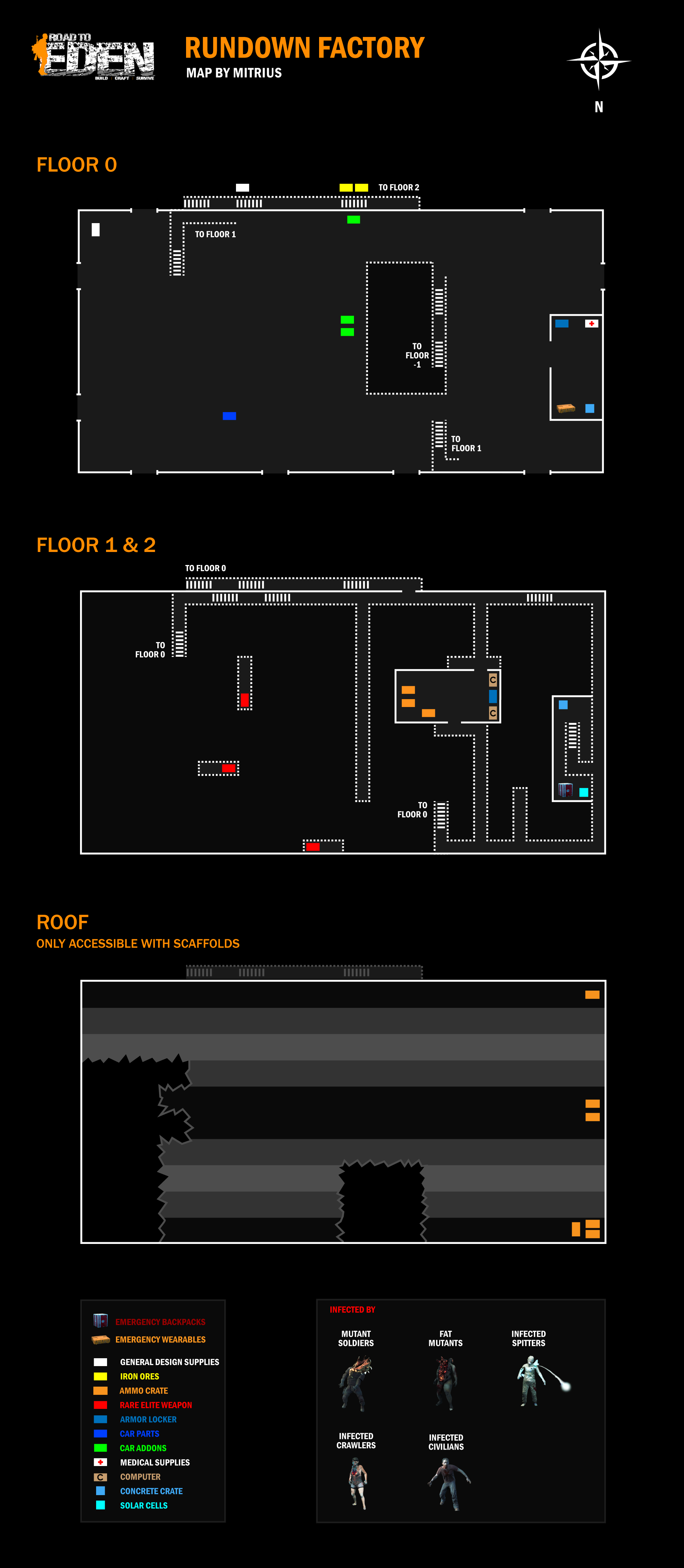 Screenshots
[
]
---