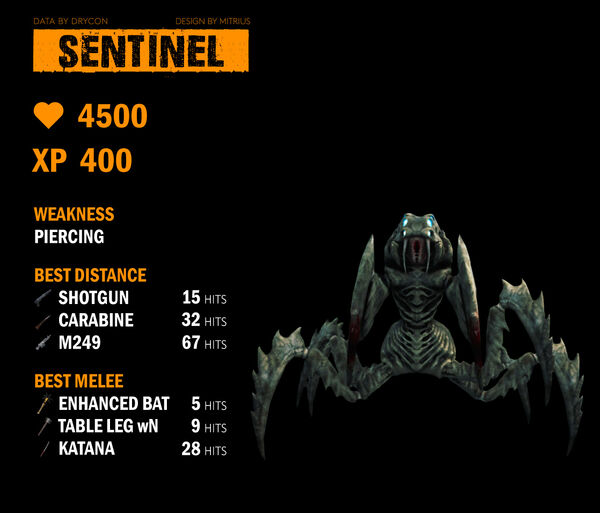 Sentinel is a type of enemy in Road To Eden.
They are only found at the zone 1 Train Yard. There is also a Sentinel Boss in the zone 2 Dungeon.
The Sentinel can spit some poison ball that will create a poison cloud on impact.
Weaknesses & Resistances
[
]
Strategy
[
]
The Sentinel is not very hard. Be careful to run back when it spits, it can one-shot you if direct hit, and avoid the poison clouds.
Turning around while firing is a good practice.
Recommended ranged weapons
Recommended melee weapons
Screenshots
[
]
---