Weapons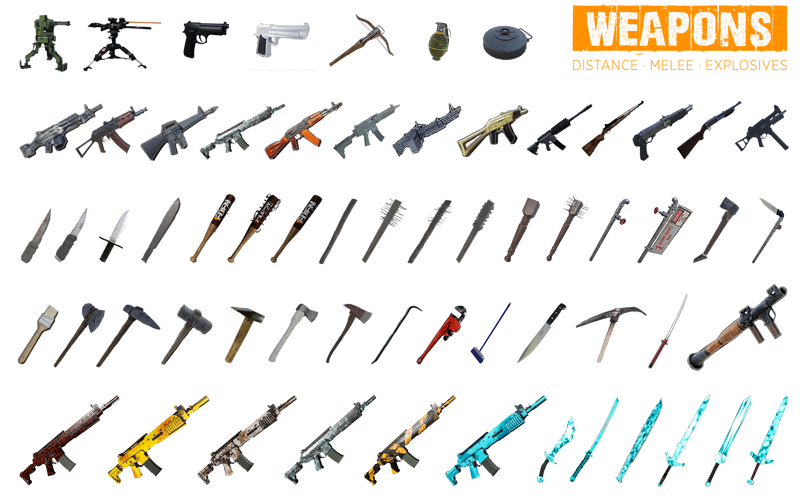 Weapons in Road to Eden are divided in 3 categories : Melee weapons, Distance weapons and Explosives.
The weapons can be crafted or looted and some can be bought at ATMs (vending machines).
Some stats like Damage, Fire rate, Spread and Magazine size have a random value, while other stats like Weight or Range have fixed values. The random value is between fixed values, so a shotgun will always do more damage than a knife.
Some weapons can be crafted and some can't (see table below). Firearms can be repaired with a Weapon Repair Kit at a Weapon Station.
The hotbar have 2 slots for weapons that can be displayed on your character backpack.
Distance weapons efficiency can be improved with the skill : Aiming.

In the table below you can sort each stats by clicking the header of the column.

All ammunitions can be stacked in ammo boxes of various sizes.
---